Explained: Wrap-Up Insurance and the Differences Between OCIPs and CCIPs

Andrew Ragali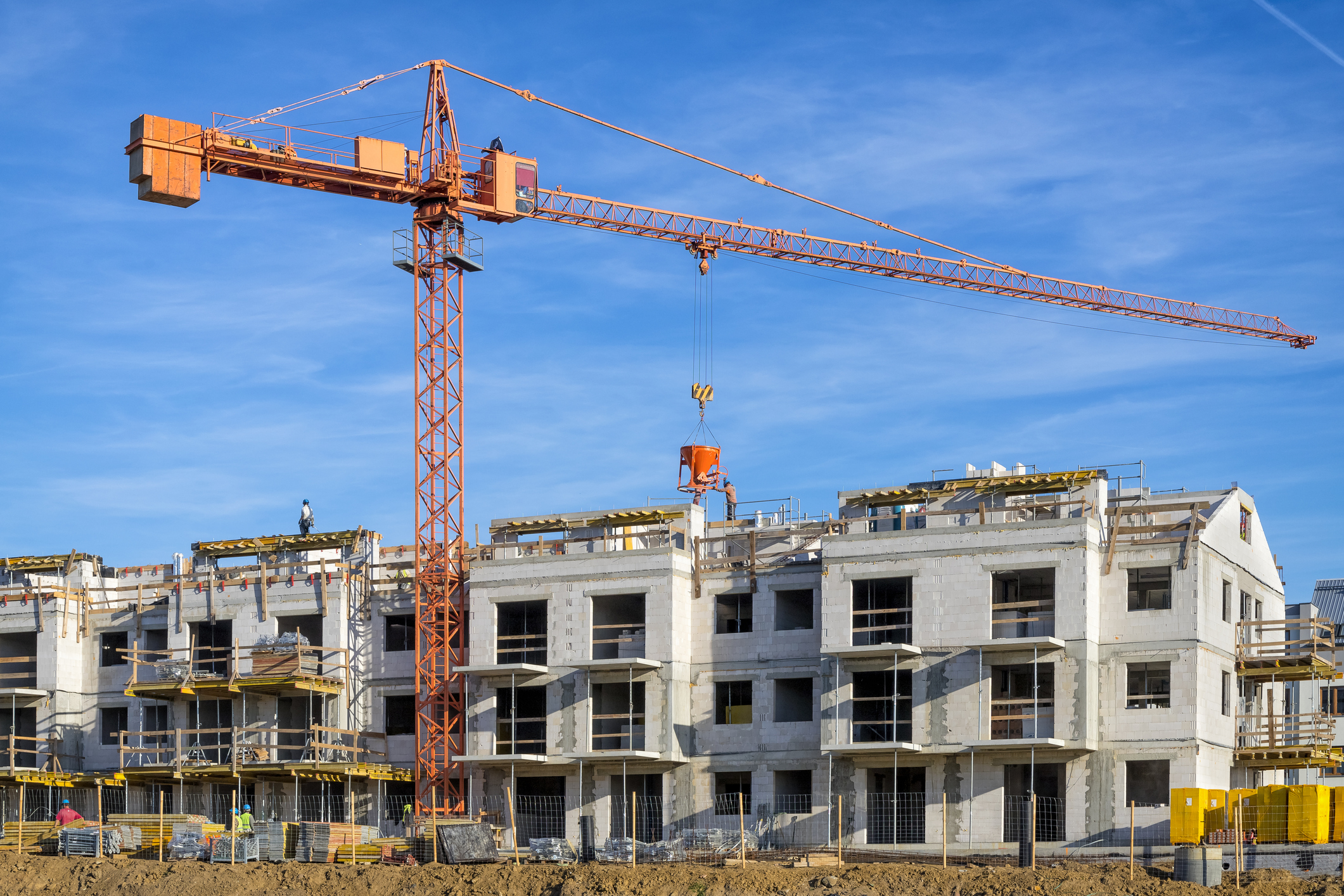 Housing organizations taking on large construction projects may be exposed to insurance products they aren't familiar with to cover construction-related risks. One such product is wrap-up insurance, a type of construction liability policy with two variations—owner-controlled insurance programs (OCIPs) and contractor-controlled insurance programs (CCIPs).
In this post, we provide an overview of wrap-up insurance and explain the critical differences between OCIPs and CCIPs.
What is wrap-up insurance?
Wrap-up insurance is a liability insurance product typically used for larger, more costly construction projects with a high volume of subcontractors and workers. Wrap-up insurance policies provide overall liability coverage for the property owner, general contractor, and most subcontractors under one product (hence the name wrap-up). This eliminates the need for every party involved in the project to obtain and carry their own liability insurance policy.
The benefits of wrap-up insurance may include:
Uniform coverage: All parties fall under the same policy, which helps prevent any coverage gaps from varying

coverage limits across multiple policies.

Continuity of coverage: After a project is completed, there is still potential for liability (e.g., construction defects years down the road). Wrap-up insurance may provide coverage for all parties through the statute of limitations for construction defect exposures, which varies by state.

Cost-effective: Individual policies are generally more expensive than wrap-up policies covering all parties.

Higher policy limits: Wrap-up policies typically have higher limits than individual policies.

Less litigation: Without a wrap-up policy, an incident leading to a claim has the potential to create disputes between contractors over responsibility, potentially leading to costly litigation. Conflicts are more easily avoided with all parties united under a wrap-up policy.

Streamlined claims: With all parties covered under a wrap-up policy, claims are consolidated, minimizing the risk of disputes and project delays.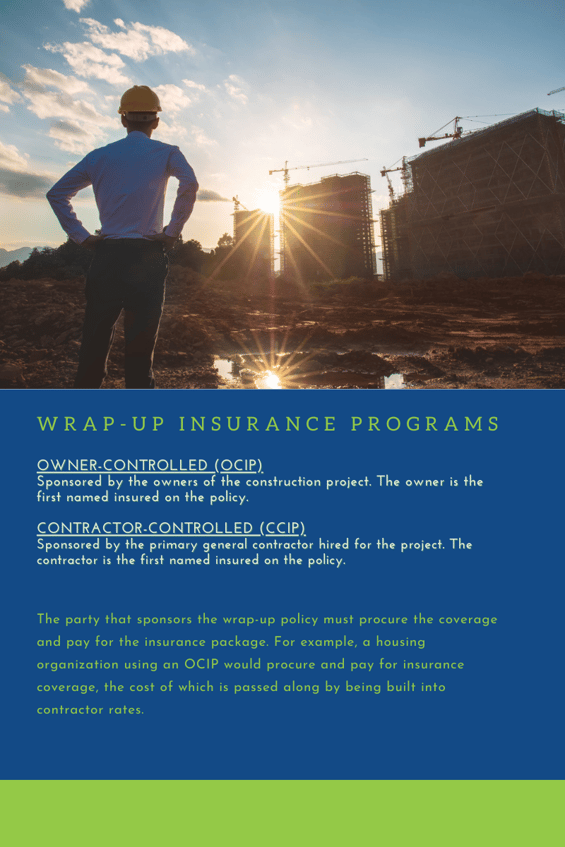 OCIP vs. CCIP: Which should your housing organization consider?
Housing organizations and developers are constantly searching for ways to control costs and maintain their return on investment in response to rising construction costs. While many cost factors like building materials fluctuate based on market demand, one cost that can be managed is insurance.
As noted earlier, wrap-up insurance policies tend to be less expensive than individual policies due to bundled coverages. OCIPs also provide property owners (i.e., housing organizations) with greater oversight over costs, claims, quality of work, and job site safety than traditional insurance coverages.
How OCIPs Impact Housing Organizations

| | |
| --- | --- |
| Advantages of OCIPs | Disadvantages of OCIPs |
| Greater Flexibility: Ability to select the coverage that best suits your organization, your risk profile, and your project. Additionally, you can select the insurance broker, policy limits, and terms. | Administrative Burden: More time spent on administrative tasks, such as procuring coverages, managing claims, etc. |
| Control Over Claims Process: Ability to select counsel in the event of a claim (ensure this is written into the terms of the policy) and serve as the main point of contact for the entire claims process. This means the housing organization will be involved in the claims process from start to finish and will always be aware of the claim status. | Potential for False Claims: Since subcontractors have broad coverage through OCIPs and aren't responsible for premiums, there's the potential for claims for injuries that did not occur on the job site. |
| Risk Management Oversight: Property owners have more control over risk management practices on the job site, which allows for the development of a centralized safety program covering the operations of all contractors and subcontractors. This, in turn, can prevent claims and reduce losses, contributing to cost control measures. | |
Through CCIPs, general contractors control the insurance policy, claims process, and risk management program rather than the property owner. For some property owners, handing over the administrative burden of managing insurance coverage to the general contractor may be seen as a fair tradeoff.
Disadvantages of CCIPs for property owners include, but are not limited to:
Cost savings for the wrap-up insurance policy is passed down to the contractor, not the property owner.

Inability to select the specific aspects of the insurance policy, including the insurance carrier, policy terms, and limits.

No direct control over the claims process and selection of legal counsel.

No direct control over job site safety and risk management.
Interested in learning more about wrap-up insurance and other construction-related coverages? Our Account Services team is ready to assist you.
Contact our Risk Control and Consulting team for resources and answers to your housing organization's risk-related questions.