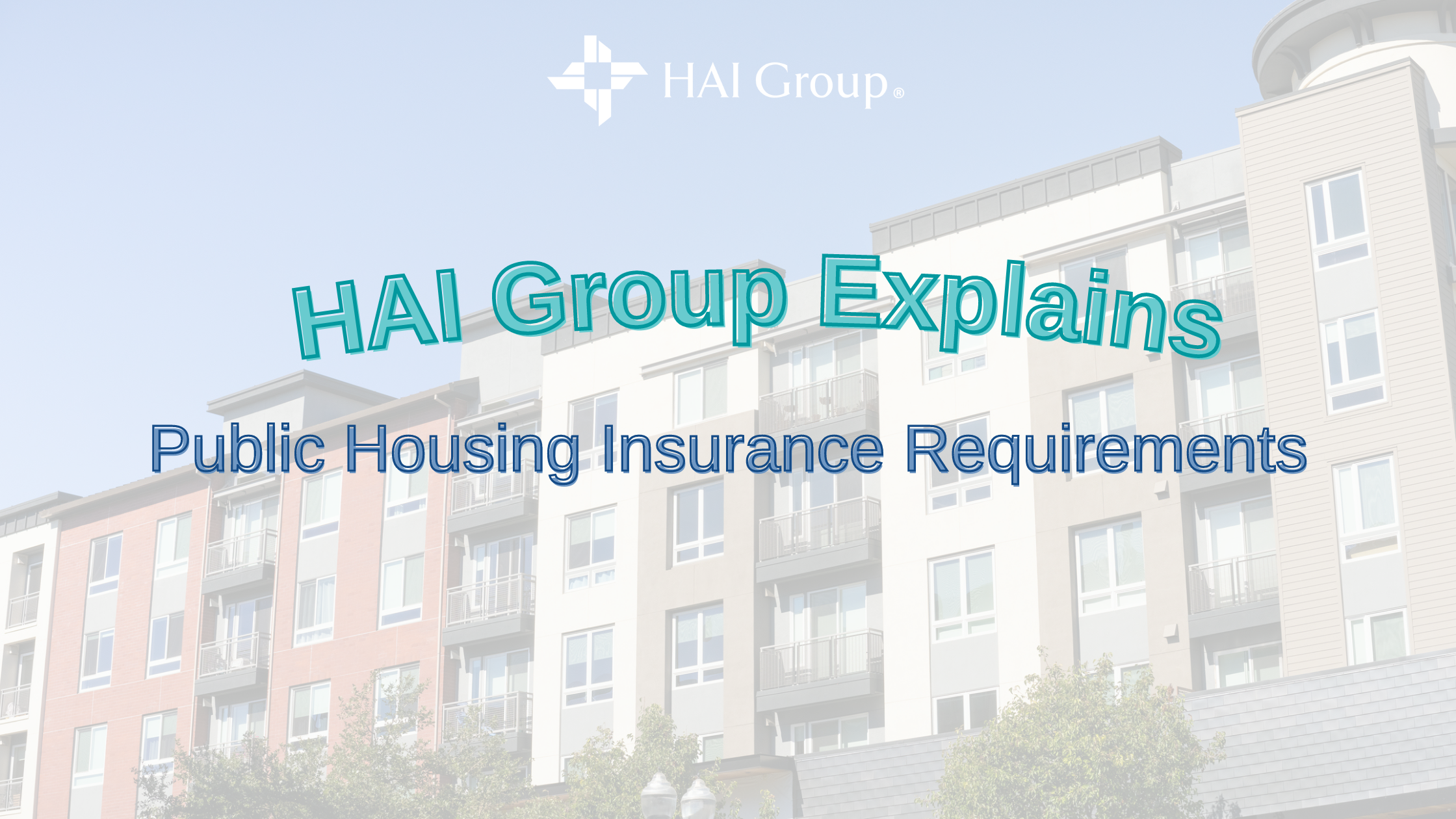 Insurance is optional for most businesses. Still, given the role insurance plays in minimizing financial loss in the event of a mishap, it's a layer of protection most companies opt to purchase. For a public housing agency (PHA), the decision to purchase insurance extends beyond protecting people, property, and assets—certain coverages must be purchased if the PHA is interested in funding from the U.S. Department of Housing and Urban Development (HUD).
The foundation of public housing insurance requirements
Insurance coverage requirements are just one of several compliance categories outlined in a PHA's annual contributions contract (ACC), an agreement codified in federal regulations. The ACC document is updated regularly with final approval from the U.S. Office of Management and Budget (the current version expires on August 31, 2023).
"Under the ACC, HUD agrees to make payments to the PHA, over a specified term, for housing assistance payments to owners and for the PHA administrative fee," the regulation states. "The ACC specifies the maximum payment over the ACC term. The PHA agrees to administer the program in accordance with HUD regulations and requirements."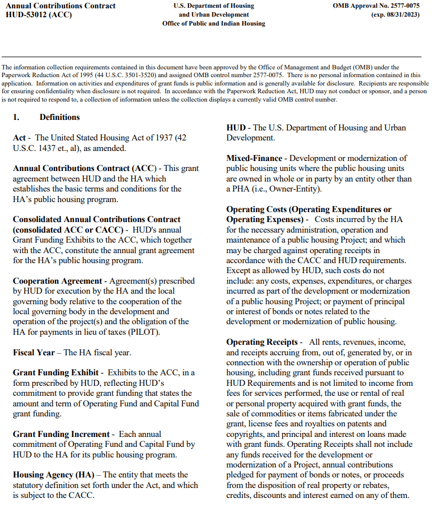 Ken Merrifield, vice president and director of HAI Group's Account Services team, referred to the ACC as "really the foundation outlining the coverage necessary to receive HUD funding."
"Our insurance team is certainly available to ensure your agency meets these federal insurance requirements," he added.
The ACC says that insurance can only be purchased from a company "licensed or duly authorized to write insurance in the state where the [housing authority] is located." HAI Group offers commercial property and general liability coverage to public housing organizations in 48 states and the District of Columbia.
Which insurance coverages are required vs. recommended?
Within the ACC is a robust section on required and recommended insurance coverages for PHAs. As one might expect, commercial property and general liability insurance are at the top of the list. Additional required coverages include:
Workers' compensation and employers' liability
Owned and non-owned automobile liability
Theft, disappearance, and destruction
Employee dishonesty
Boiler and machinery: If steam boilers have been installed
Flood insurance: For property located in a federally-designated flood plain
Lead-based paint liability
Fidelity bond coverage
Recommended coverages include:
Boiler and machinery: Recommended for extensive central air conditioning, electrical transformers, and similar equipment)
Directors and officers or public officials' liability
Law enforcement liability: HUD "highly recommends" this coverage if exposure exists (e.g., an agency with a police force) and the general liability policy has excluded coverage
PHAs can request that HUD waive the insurance requirements portion of the ACC. For example, an agency that goes the self-insurance route and pays for losses directly instead of relying on third-party insurance is likely to request a waiver.
Need help determining if your agency meets HUD's insurance requirements?
Merrifield said his team of account executives is dedicated to assisting HAI Group's public housing clients and can review, recommend, and place coverage directly or through a network of trusted insurance partners.
---
Includes copyrighted material from a company under the HAI Group family, with its permission. This post is for informational purposes only and is not intended to provide legal advice, and shall not be relied on as such. We strongly recommend consulting with legal counsel or an appropriate subject matter expert.