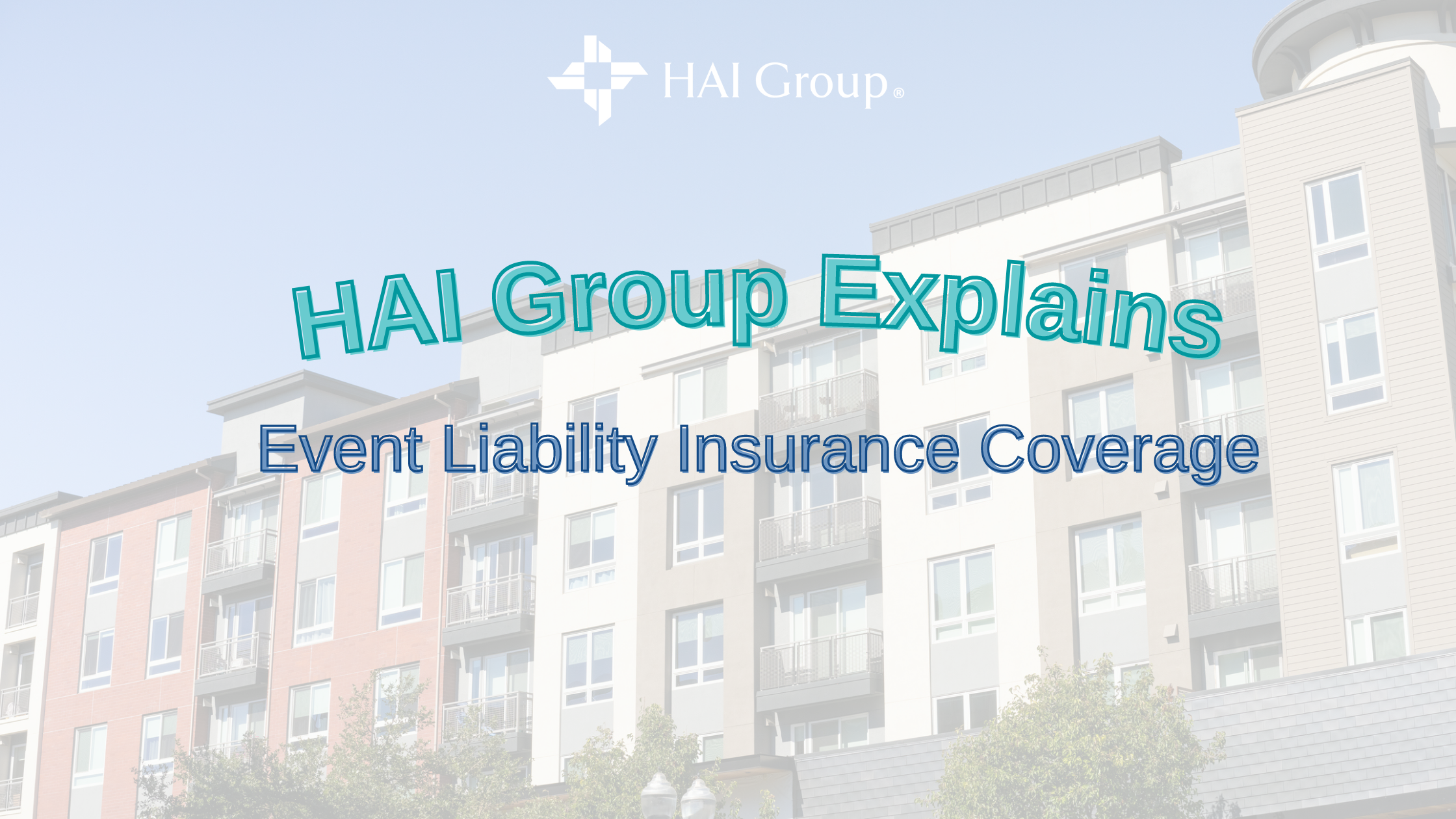 Your housing organization never needs an excuse to celebrate its achievements, but before hosting your next special event, consider a short-term event liability insurance policy for a little extra peace of mind.
"Event liability coverage can protect your organization from any claims resulting from property damage or injuries that occur during the covered event," said Brian Ziegenbalg, who works on HAI Group's Account Services team.
Event liability is a popular subcategory of special event insurance that typically covers medical and property damage bills up to the limits specified in the policy. You can purchase an event liability policy for the duration of an event, even if it's expected to last just a few hours. Event liability doesn't cover the cost of canceling or postponing an event (event cancellation coverage is a different type of special event insurance).
When should your housing organization consider event liability coverage?
Event liability insurance is commonly purchased for wedding festivities in case a guest is injured on the dance floor or the party gets out of hand, damaging the venue. Your housing organization probably isn't planning to host any weddings (if so, please let us know). Still, the same logic applies to events it hosts for employees and residents, such as holiday parties, grand openings, or community festivals. Event liability insurance is especially recommended for offsite events (it's often required by event venues). Think of event liability insurance as an extension of your housing organization's general liability policy to an uncovered location.
Ziegenbalg recalled an instance when a housing organization hosted a holiday party at a museum. He said the museum required the housing organization to purchase an event liability policy listing the museum as an additional insured, meaning the museum also receives coverage under the policy.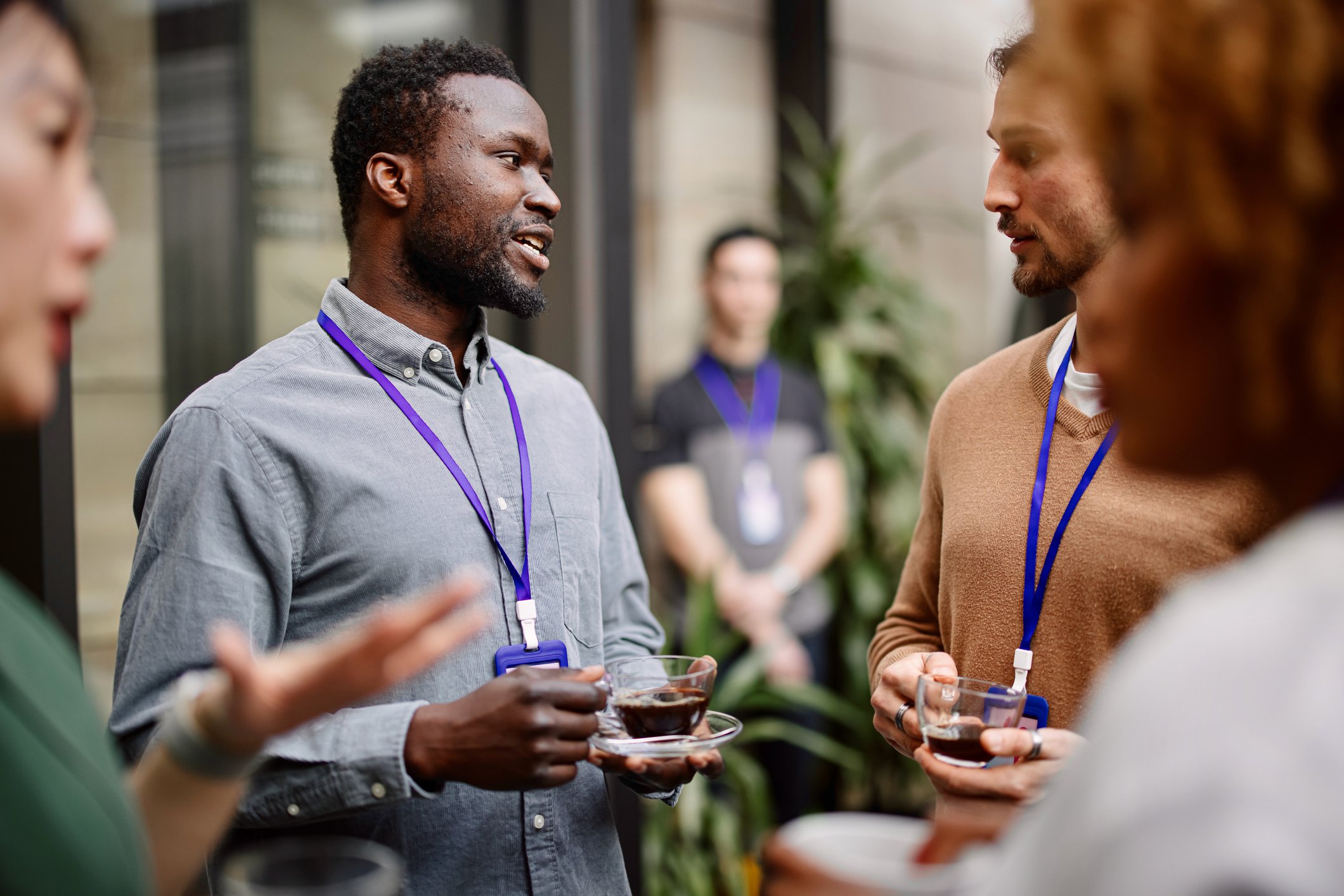 "Event liability coverage is often listed as an insurance requirement in an event contract," Ziegenbalg said. "Our advice to HAI Group customers is to contact your account executive before signing a contract stipulating you must carry a certain type of coverage. Your account executive can ensure you have the right coverage in place."
An event liability policy is for more than just holiday parties and grand opening celebrations. It's also recommended when your organization hosts an offsite excursion for residents. Ziegenbalg recalled a situation where a housing organization hosted a bus trip to an amusement park for young residents. The policy would respond if a resident or employee were injured during the bus ride or while at the amusement park.
If your housing organization hosts an onsite event, existing general liability and property policies may be adequate, but it's worth checking with your insurance professional. For instance, if alcohol is served, it's recommended that your organization purchase an event liability policy with liquor liability included. Liquor liability offers protection against any damage or injury stemming from the use of alcohol, a scenario that isn't covered under most standard general liability policies.
Ziegenbalg offered an actual scenario involving alcohol where liquor liability coverage would be recommended. A city hosted a beer festival event where patrons walked across several downtown properties to visit beer vendors, including the grounds of a housing organization. While the housing organization wasn't the event organizer, traversing a portion of its property was part of the event, and alcohol was involved. Liquor liability coverage would offer protection if a festival patron were injured while crossing the housing organization's property.
How to secure coverage for your next event
Ziegenbalg said HAI Group has the ability to write event liability policies in-house or procure a policy through its network of industry partners.
"The first step is to call your HAI Group account executive so they can collect some details about the event," he said.
Those details include the event date, location, time, activities occurring during the event, and whether a contract is involved. From there, your account executive can adjust the policy's timing to maximize coverage.
"You might want that coverage to extend a little earlier and later than the official event time to account for setup and cleanup activities," Ziegenbalg said.
The cost of an event liability policy depends on several factors, including timing, activities, coverage limits, and the number of people involved. The addition of liquor liability coverage would add to the cost. Ziegenbalg said in most circumstances, you can expect to pay a few hundred dollars for a standard one-day event liability policy.
Do you need coverage for your housing organization's next event? Contact your HAI Group account executive or insurance professional to start the conversation.
---
Includes copyrighted material from a company under the HAI Group family, with its permission. This post is for informational purposes only and is not intended to provide legal advice, and shall not be relied on as such. We strongly recommend consulting with legal counsel or an appropriate subject matter expert.