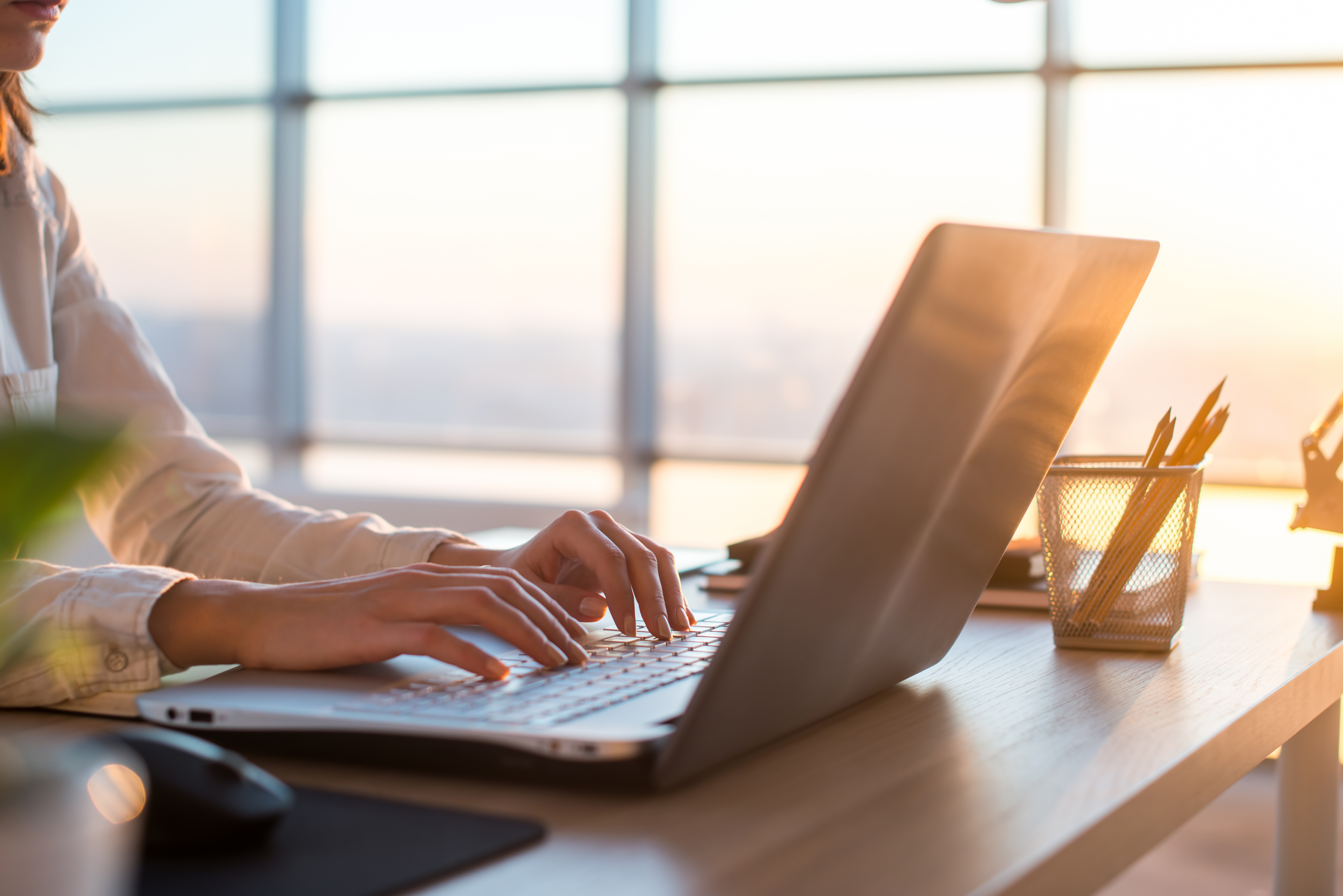 Take a moment to think back to all of the jobs you've had over the years. What made you quit? If you answered having a lack of opportunities for advancement, you'd agree with 63 percent of workers in a recent survey who contributed to the Great Resignation of 2021. As an employer, one thing that you can do to help combat this situation is to develop an online training onboarding program for new hires. Showing employees right off the bat that professional development is important in your organization is critical to retaining talent. Here are three tips to help create a solid program that delivers the most impact.
Tip 1: Create a Personalized Learning Experience
When developing an onboarding program, select content tailored to an employee's new role. Clearly communicate the learning objectives for each course upfront so that new hires understand why they are being assigned this material. A direct correlation between the learning objectives and an individual's job responsibilities creates an incentive to pay attention to the material instead of dismissing it as busy work.

To help streamline this process, Kristina Tatroe, director of learning solutions at HAI Group, recommends using learning tracks. "A learning track is a carefully curated selection of training content that can easily be assigned to an employee or group of employees," Tatroe said. "A new employee learning track can be an integral part of the onboarding experience for new hires, which can easily be customized to achieve defined learning outcomes for each individual's role."

To go a step further, show your new hires that you're mindful of their workload by making this onboarding process realistic. Content is most digestible when it's broken up into bite-sized chunks. A list of 10-15-minute modules versus one- or two-plus-hour courses can significantly affect how the onboarding process is perceived. And try to limit the number of courses you assign at a time to no more than two or three so that employees don't feel overwhelmed with their course load.

Tip 2: Create Engaging Content with Memorable Moments
Nowadays, many tools are available to make online training more engaging. Incorporate elements such as humor, infographics, or memes where there is critical information to remember. This helps by providing an opportunity to create a visual-audio association to increase the likelihood of retaining that information amongst the sea of knowledge they're trying to absorb. Other elements, like gamification and quizzes, will help the learner interact with the material, identify areas where they need more help, and allow them to learn from their mistakes right on the spot.

Tip 3: Make Plans for the Future
Once an employee finishes their scheduled onboarding program, do not let the learning stop there. Managers should be proactive and have a conversation with their new hires to ensure that they have a concrete plan in motion to continue supporting their personal growth and career advancement. Dan Segaline, senior customer success specialist at HAI Group, said, "Encourage each employee to periodically browse the course catalog of the organization's learning management system and enroll in courses they feel would be beneficial to their current or aspired role. Organizations that allow employees to explore training options on their own often experience an increase in learner-training engagement."

This is also an opportune time to request feedback. For unanimity, create a standardized survey that gets emailed to all new hires about one month after their start date. Ask 'yes or no' questions, like if the material was relevant and if they had enough time to complete their assignments, and also include open-ended questions, such as what challenges they faced or what can be done to improve the onboarding program. Also, consider conducting a focus group to have direct conversations, especially if your onboarding program is new and ideas need to be fleshed out or if it's old and you're looking to revamp it.

If you're interested in learning more about developing an online training onboarding program, contact HAI Group Online Training's customer support team. HAI Group Online Training provides professional development training to more than 2,200 housing organizations across the country and personalized concierge services, including employee onboarding, course recommendations, system training, and overall assistance.
---
Includes copyrighted material from a company under the HAI Group family, with its permission. This post is for informational purposes only and is not intended to provide legal advice, and shall not be relied on as such. We strongly recommend consulting with legal counsel or an appropriate subject matter expert.