HAI Group Recognized for Giving Back: 'Community Support is in Our DNA'

Andrew Ragali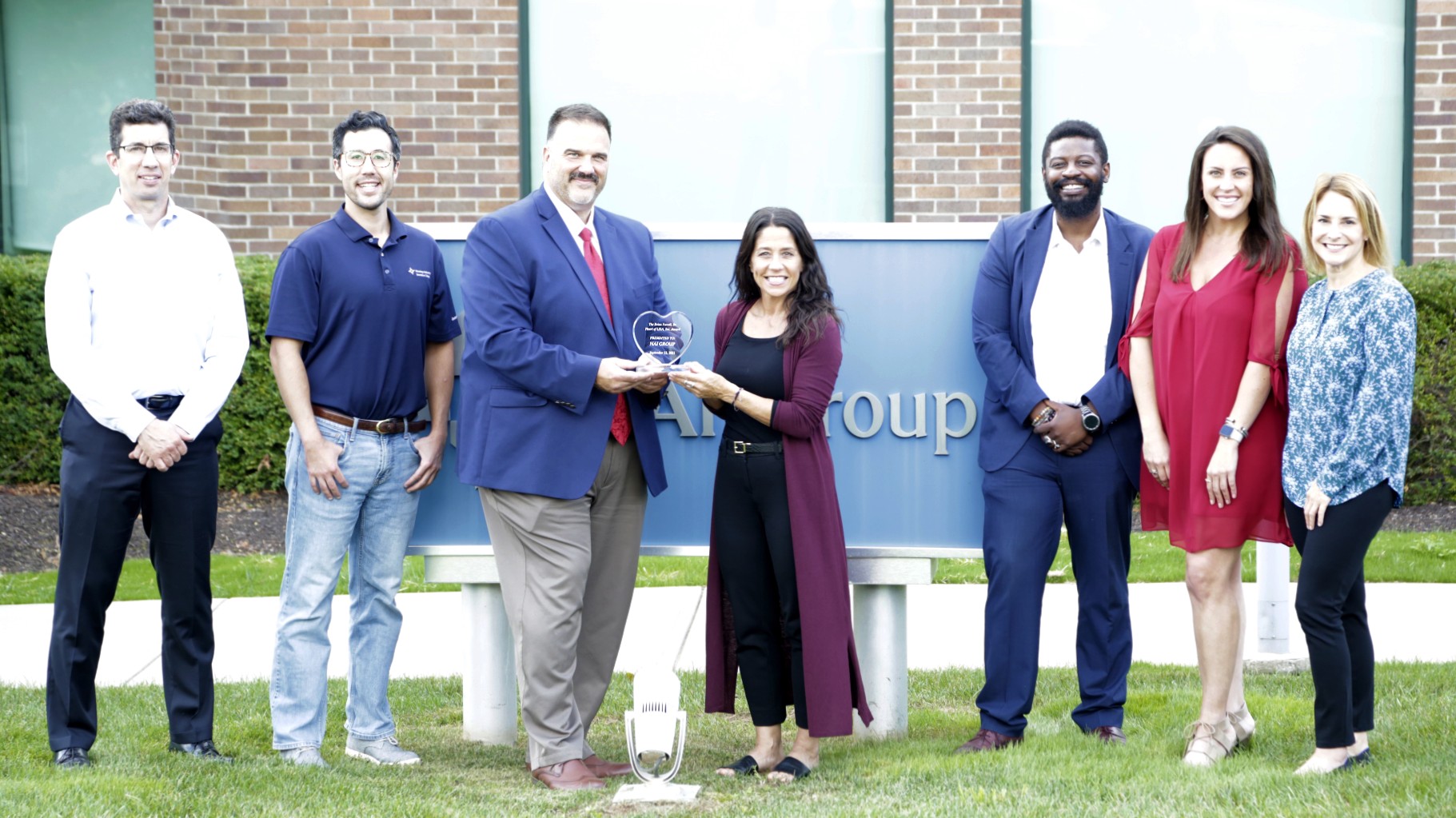 In October 2017, Lise Holiday was on her way home from HAI Group's office in Cheshire, Connecticut, when a sign caught her attention.
"It said LISA, Inc., and I immediately wondered what it was," said Holiday, a regulatory compliance analyst at HAI Group.
Lise looked up LISA, Inc. and learned that the non-profit organization provides programs and services to Connecticut teens in the state's custody, including programs to help transition young adults into independent living and permanent housing.
"They're all about helping people who don't have the means to help themselves," Holiday said of LISA, Inc.
She brought the idea of contributing to LISA, Inc. back to HAI Group's employee-led committee dedicated to community giving, which is constantly looking for ways to give back. The committee loved the idea of working with LISA, Inc., so Holiday reached out to Debbie Farrell, the organization's assistant executive director, and asked how HAI Group could help. In 2017, at the request of LISA, Inc., HAI Group employees purchased movie tickets for young adults in the non-profit's residential program.
"It was something social and special for them to do," Holiday said.
The following year, HAI Group employees donated backpacks and school supplies. During the holiday season in 2019, HAI Group employees fulfilled wish lists for 20 young adults.
"That was amazing because they just told us what they wanted, and we went out and bought it," Holiday said. "We put aside $150 for each teen. The gifts included nail polish, a comforter, boots—things we often take for granted."
"It's just been a really great thing for us to be able to do," Holiday said of employee contributions to LISA, Inc. "Working with them has been amazing. HAI Group has a big heart. In my 15 years with the company, I've always had the opportunity to give back."
HAI Group Accepts Honor
LISA, Inc. recently combined with Community Solutions, Inc., a national leader in community-based programs for young adults. On Sept. 13, the two organizations hosted their annual fundraising golf tournament at The Farms Country Club in Wallingford, Connecticut. Several HAI Group employees were on hand to accept the Brian Farrell, Sr. Heart of LISA, Inc. Award, named after the co-founder of the golf tournament who died in March 2020.
Despina Farrell, a co-chair of the golf tournament and Brian Farrell, Sr.'s daughter-in-law, said the award was named after her father-in-law because he went above and beyond providing support to LISA, Inc. The recipient of the award displays the same characteristics.
"It makes a difference," she said of contributions from HAI Group, adding that the company has been "so charitable and wonderful."
HAI Group employee Christian Washington accepted the award with a speech about the company's commitment to the local community.
"Community support is in our DNA," Washington said. "We plan to continuously participate in programs such as this that will help support making a real difference in the lives of our community, especially for our youth."
*Pictured at the top of post: HAI Group CEO Ed Malaspina accepts the Brian Farrell, Sr. Heart of LISA, Inc. Award from LISA, Inc. Director of Communications Liz Hyatt.