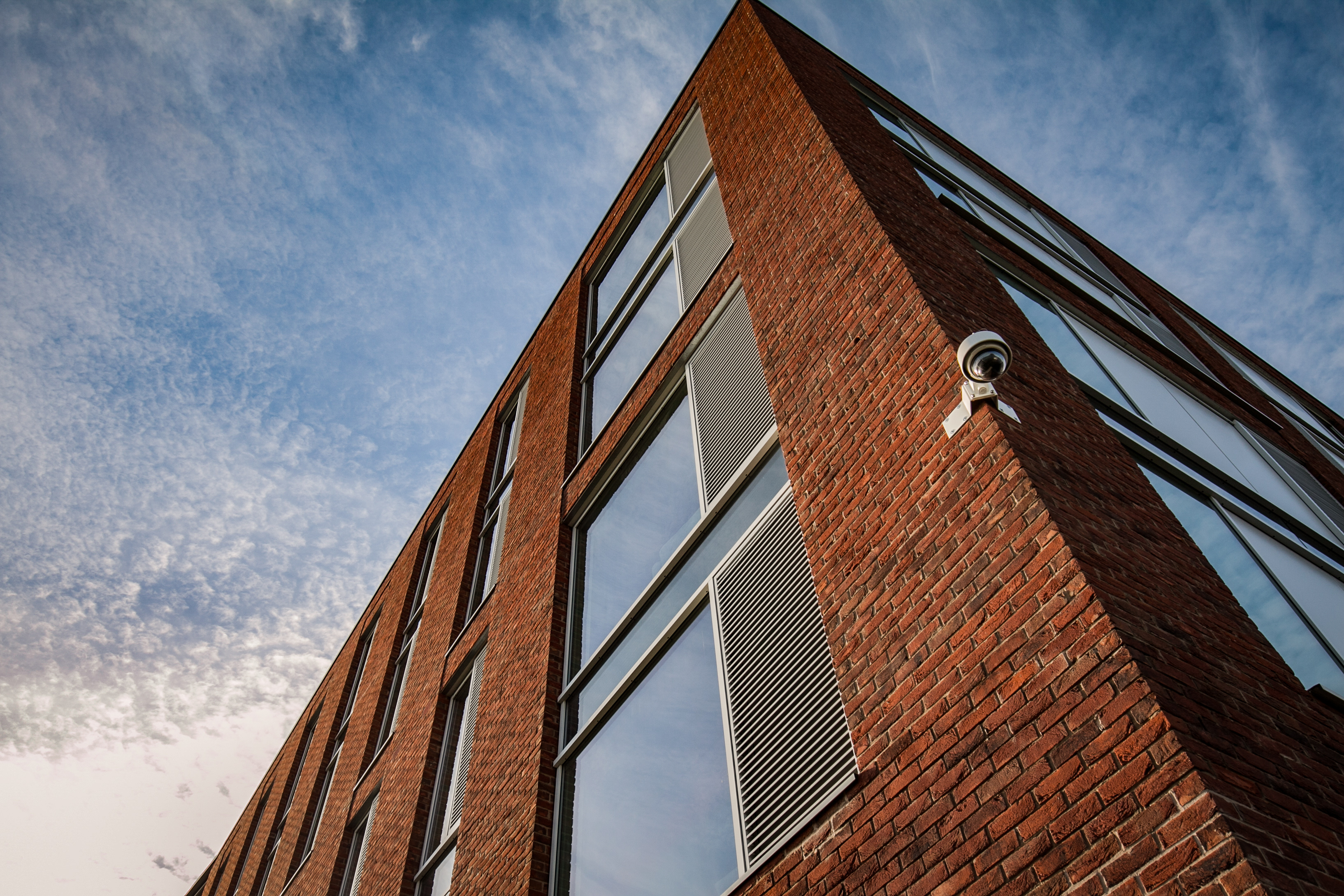 Replacing an aging and inadequate security camera system had always been a priority since Phylicia Adams became executive director of Stonington (CT) Housing Authority in 2018.
Unfortunately, the project was out of reach because the housing authority lacked funds to replace aging and inadequate cameras at its 17 buildings, spanning nearly nine acres. Adams said her agency experienced several minor incidents that couldn't be thoroughly investigated with the old camera system, as it often failed to record footage. Even more disturbing, she said, was a shooting incident at a nearby, unaffiliated residential complex.
That's when Adams received an email from HAI Group notifying her about the opportunity to meet with a member of its Risk Control team for a complimentary property survey. After scheduling a date to visit, the risk consultant walked the property with Adams, provided security tips beyond just the camera system, and made her aware of HAI Group's Loss Prevention Fund—a member-only reimbursement grant for safety-related investments (member login required to view Loss Prevention Fund details).
In 2020, Adams applied on behalf of her agency, seeking just under $19,000 to cover the purchase of 19 new cameras, transmission equipment, and a receiver for the agency's office. She later learned that HAI Group would reimburse her agency for the entire security camera project.
"I was really thrilled because I knew that this was something that would really have a positive impact for the community," Adams said of her reaction to the news. "It's definitely a project we would not be able to complete without this funding. We're able to do some smaller projects without grant funding, but something this large, we definitely needed additional financial support."
Adams sat down with HAI Group to discuss how her agency took advantage of its Loss Prevention Fund to make the property "safer and more secure."
[An edited transcript of the full interview follows.]
---
HAI Group: How did you hear about HAI Group's Loss Prevention Fund, and what prompted you to apply on behalf of your agency?
Phylicia Adams: I'm subscribed to the HAI Group email, so I get emails often about different programs that are available, so that's how I initially found out about this program. [A new camera system] was something that was top of mind that we wanted to address, but before we applied, and before I even knew about this grant opportunity, I met with a risk control consultant from HAI Group. He came to the property, he walked around, and he looked at some of the security measures we already had in place. He gave us a lot of feedback, which was awesome to have because having that different perspective from someone who isn't familiar with the property and community—to come in and really get to know and understand what we're missing, what we're not seeing—was definitely helpful.
One of the things he mentioned was the camera system. Our property is quite large, nine acres, and it consists of 17 buildings total: residential buildings, a maintenance garage, and a community building. It's been helpful to have this project completed and have cameras installed so that we can see the area sufficiently.
We had a very limited system in place, and it wasn't effective because it worked intermittently. With the camera system, you need it going and working all the time. What we have now is motion-activated, so when it senses motion, it starts to record. But before, it just didn't work; it was unreliable. It got to the point that it didn't even record anymore.
HAI Group: How did you find out about HAI Group's risk control consultation service?
Phylicia Adams: I found out about that service again through an email; I just happened to see it come through. I'm telling you, a lot of good information is in those emails!
We really became interested in having the risk control consultant come onsite because there was an incident at another property not too far from us—another property that serves the same population that we do—elderly and disabled folks. A tenant came into the office and shot one of the staff members that worked in the office. The tenant was angry, and I'm not sure why, but it was a major incident and very unfortunate. And not to say that it could have been prevented, because, regardless of what you do, there's nothing that's 100 percent effective, but if we can just take some steps in the right direction, that's what we wanted to do.
So that's when we got connected to the consultant. He came out to our site, made some recommendations, even for our office space, to make that space safer. Some recommendations for our residential buildings, making sure the tenants felt safe in their homes after an incident like that.
HAI Group: Were there other concerns that prompted the need for a new security camera system?
Phylicia Adams: Like any community, we will have small issues. For example, someone stole a plant from a neighbor. Another incident, again involving plants, someone was angry, and this person somehow used some type of chemical to kill the neighbor's plants. We called the police because we don't want some person just having random chemicals on site. That could be dangerous, and having more cameras could have helped us in that situation. We suspected who was responsible, but we didn't have any real proof; we didn't have video evidence.
HAI Group: How did you put together your application?
Phylicia Adams: I did some research on my end to just find out more about crime in the area. I worked with my local police department. They were able to provide some additional data and resources for me. They were also supportive of the project because they've also recently completed a new camera system upgrade. We already work closely together, but anytime we can better facilitate communication between the two organizations it's a very positive thing.
HAI Group: How long did it take you to complete your application?
Phylicia Adams: I would say just a few hours. I worked on it here and there, but you know, with any grant application, you want to make sure that you're communicating clearly, and I wanted to make sure that I was providing all the information that I needed to create a clear picture of what the community is like.
HAI Group: What was your reaction when you learned HAI Group would fund the project?
Phylicia Adams: It's always a good feeling when you get a grant because you put in so much work, it's like you're pouring your heart out on paper trying to make a case, and so it's always exciting. I was really thrilled because I knew that this was something that would really have a positive impact for the community. And not that we're constantly looking at the cameras, but it's a resource to have if there is an incident. If something happens, we can go back and really know what happened; we're not just relying on what someone might have seen or might have heard. We have it right in front of us.
HAI Group: If not for reimbursement through the Loss Prevention Fund, would your agency be able to tackle this project?
Phylicia Adams: It's definitely a project we would not be able to complete without this funding. We're able to do some smaller projects without the grant funding, but for something this large, we definitely needed additional financial support.
HAI Group: How did residents react to the security camera update?
The cameras are just one part of what we're doing, but the residents really appreciate that it gives them more sense of safety in their community. And not that it was an unsafe community to begin with, but if something happens, we know that we can always go back, retrieve that data, and help our residents.
For example, a taxi drove onto the property to drop someone off, and they bumped into a resident's car and then drove away. The resident came to us and wanted to know if we had it on camera, and we did. So we were able to provide that footage to his insurance company to help him really resolve the issue. He was so grateful for that.
HAI Group: Would you recommend that other HAI Group members submit a project application?
Phylicia Adams: Absolutely, the process was fairly straightforward. The application wasn't long or difficult, and there are HAI Group staff members that are available to answers questions and assist in any way you may need.
To learn more about HAI Group's Loss Prevention Fund, visit our FAQs page (member login required) or email Elizabeth Owens, director of risk control and consulting: eowens@housingcenter.com
Contact our Risk Control and Consulting team for more resources and answers to your housing organization's risk-related questions.
Interested in Working With HAI Group? Our Account Services team is ready to assist you.
---
Includes copyrighted material from a company under the HAI Group family, with its permission. This post is for informational purposes only and is not intended to provide legal advice, and shall not be relied on as such. We strongly recommend consulting with legal counsel or an appropriate subject matter expert.