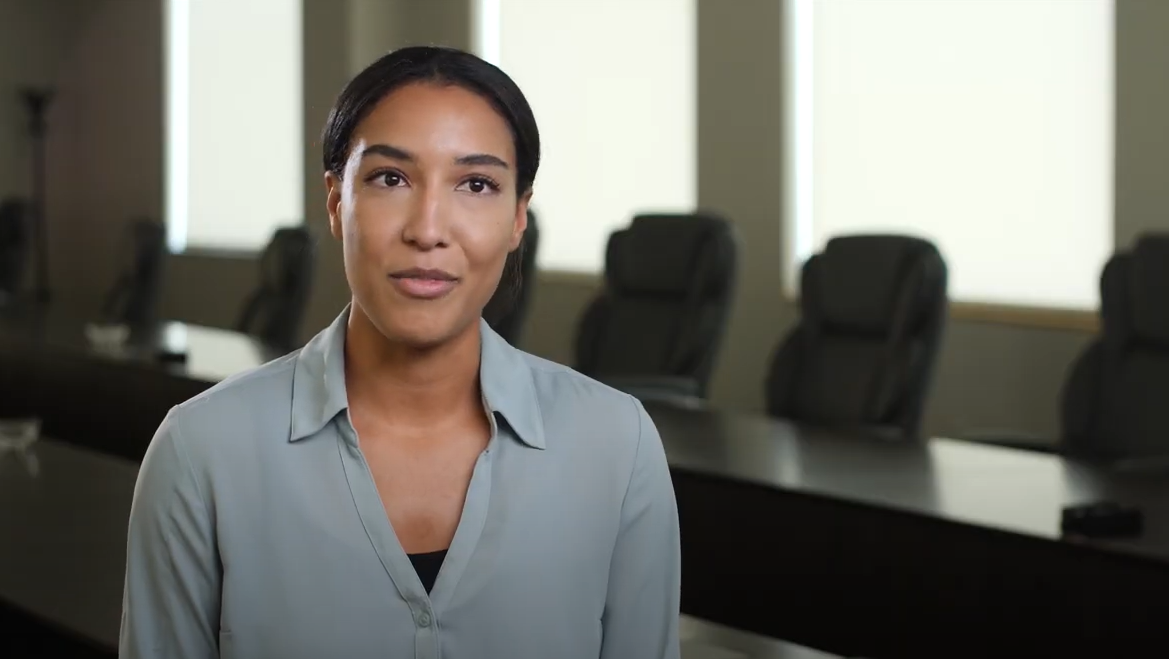 Ariana Parker works in HAI Group's Human Resources department, with a focus on recruiting top talent to work for the company. Part of the job includes explaining the benefits of HAI Group's culture and work environment to job candidates, aspects Parker learned about first-hand through her participation in HAI Group's internship program.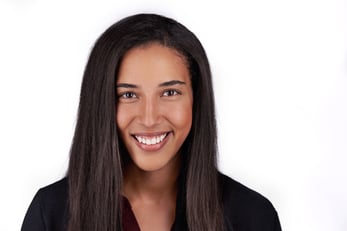 Parker heard about HAI Group's internship program while attending graduate school at the University of New Haven, where she studied industrial organizational psychology. An alum from the same graduate program was working in HAI Group's Human Resources department at the time and forwarded an internship opportunity with the department to the school. Parker applied and was accepted into the program, leading to an internship at HAI Group in the summer of 2015.
Parker recently sat down with HAI Group Senior Marketing Specialist Andrew Ragali to talk about the lessons she learned during her HAI Group internship experience.
HAI Group Human Resources Generalist Ariana Parker
---
Andrew Ragali: Tell me about your initial perception of HAI Group early in your internship? Did that perception change over time?
Ariana Parker: Everyone at HAI Group was really friendly and willing to help during my internship. They were there to teach the interns and make sure we grew professionally. That perception remained the same throughout my time in the internship program.
AR: Were there any life or career lessons you learned from your internship that stand out?
AP: I learned that it's important to voice your opinions and ideas, be willing to learn, and have confidence in yourself. People want to support you and your ideas, especially in your internship. Even if an idea is challenged, it provokes discussion and thought about your approach, which only helps you grow.
AR: What did you enjoy most about your internship? What was the most challenging aspect?
AP: I really enjoyed the people, the environment, and definitely the food (HAI Group hosts frequent and delicious breakfast/lunch social events). In terms of challenges, being an intern, it can be intimidating to share your ideas, or take a leadership approach in a new atmosphere. During my internship, I learned to be confident in my ideas and what I can bring to the table.
AR: Was your goal to land a full-time job with HAI Group after your internship? How did you end up going from intern to employee?
AP: I had one more year of graduate school after my internship and hoped HAI Group would have an opportunity the following year. Before I finished graduate school, my internship manager reached back out to me about an opportunity with HAI Group's Administrative Services department. I ended up applying and getting the role.
(Note: Parker later went on to work in HAI Group's Risk Control and Consulting department before moving to her current role with Human Resources.)
AR: What lessons from your internship helped prepare you for your current job?
AP: I learned so much from my internship! It taught me the type of work environment I want and how to succeed in a corporate environment.
AR: Were there one or more mentors from your internship that made a lasting impact? If so, please tell us how?
AP: Gibriel Cham, an assistant director in the Underwriting department, was kind, funny, smart, and made you feel like you belonged. He would always greet you with a smile, crack jokes, and had great advice on how to succeed as an intern. Kristen Cruz was my manager as an intern, and she had so much professional knowledge within the talent space. I grew a passion for human resources by having her as my manager. She was intelligent, friendly, and grew me as a human resources professional. Elizabeth Owens is the one who interested me in the insurance side of the business. I was really interested in risk control, and she offered me the chance to learn. She was kind, smart, and very impactful in growing my career within HAI Group.
AR: What advice would you give someone considering an HAI Group internship?
AP: Be yourself and never be afraid to show your skillset and how passionate you are about what you do.
---
HAI Group is currently recruiting for its 2022 internship program, running from June to August. There are four full-time, paid internship positions available:
Visit HAI Group's Career Center for more information.