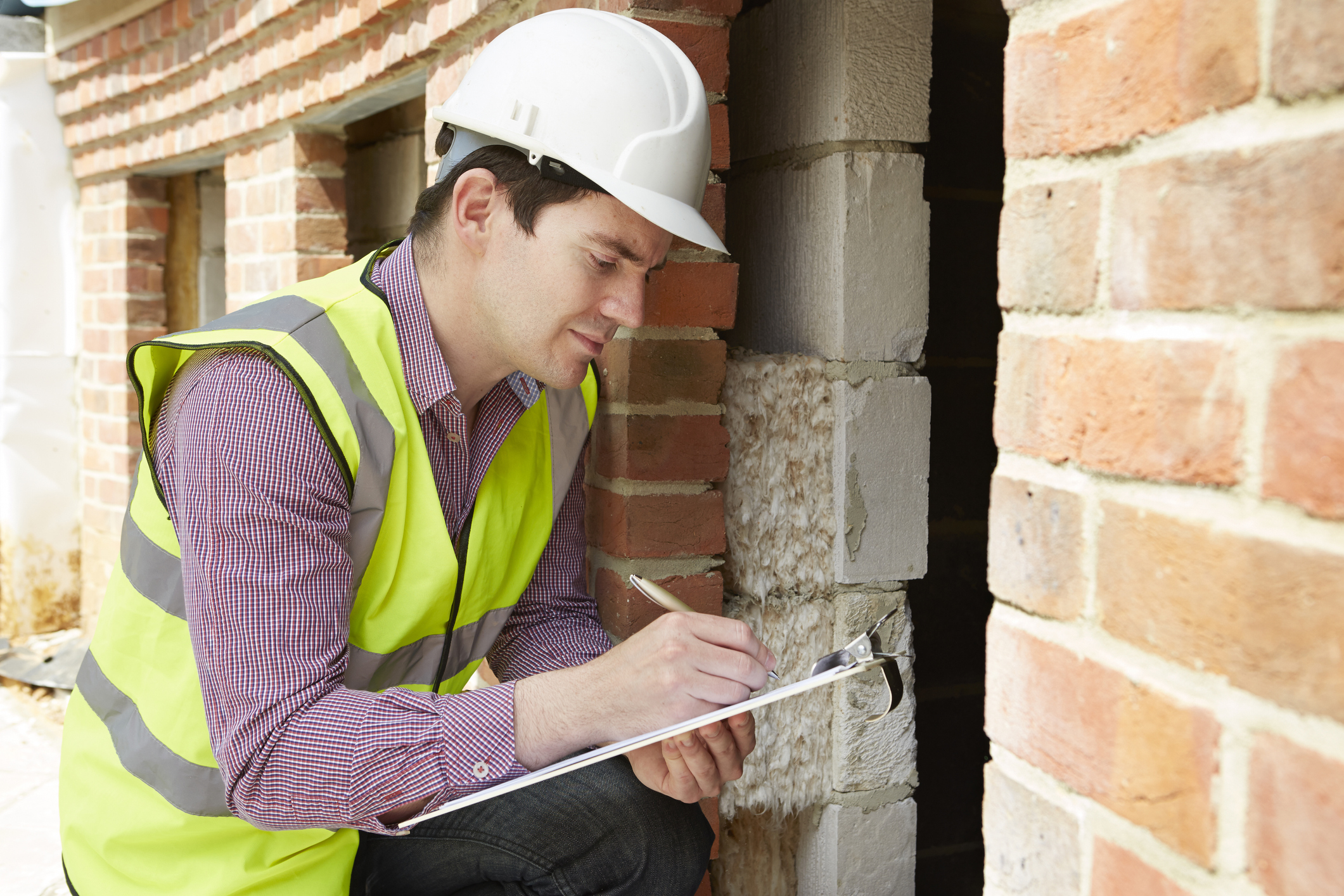 During the peak of the COVID-19 pandemic, Real Estate Assessment Center (REAC) physical inspections were paused for health and safety reasons. REAC inspections have since resumed, so whether you're new to public housing or haven't dealt with a REAC inspection since the pre-pandemic days, it's the perfect time for a refresher on the topic.
This article details how to interpret a REAC physical inspection report and overall score.
What is a REAC physical inspection?
The U.S. Department of Housing and Urban Development (HUD) established REAC to evaluate the financial and physical conditions of all HUD public and assisted developments. REAC's mission is to provide public housing organizations "with independent, actionable assessments that advance risk-informed decisions about the condition of the nation's affordable housing portfolio," according to HUD.
Physical inspections are based on set standards to ensure housing is decent, safe, and sanitary. HUD stresses that inspections are intended to protect residents, not assess them.
REAC physical inspection areas
REAC inspections are evaluated based on five inspection areas, each given a numerical score based on the inspection results. The overall score for a property is then calculated based on the five inspection areas.
The five areas included in the inspection are:
| | |
| --- | --- |
| Site | Fencing and gates, grounds, mailboxes, market appeal, parking lots/driveways/roads, play areas and equipment, refuse disposal, retaining walls, storm drainage, walkways, and stairs. |
| Building Exterior | Doors, fire escapes, foundations, lighting, roofs, walls, and windows. |
| Building Systems | Domestic water, electrical, elevator, emergency power, exhaust, fire protection, HVAC, and sanitary systems. |
| Common Areas | Basements, garages, carports, closets (utility/mechanical), community rooms, daycares, halls, corridors, stairwells, kitchens, laundry rooms, lobbies, offices, patios, porches, balconies, pools, storage, trash collection, and other community spaces. |
| Units | Bathrooms, call-for-aid stations, ceiling, doors, electrical system, flooring, HVAC, water heater, kitchen, laundry area, lighting, outlets, switches, patio, porch, balcony, smoke detectors, stairs, walls, and windows. |
Emphasis on health and safety
REAC inspections include health and safety (H&S) items such as air quality, electrical hazards, fire exits, flammable materials, garbage and debris, hazards, and infestation.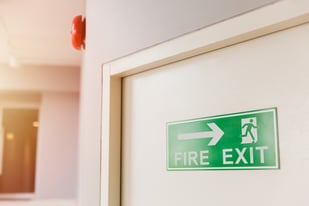 H&S deficiencies are categorized as follows:
Life-threatening (LT):

Defects that could cause significant bodily harm or death.

Non-life-threatening (NLT):

Defects that could cause bodily harm.
LT deficiencies are marked as exigent health and safety (EH&S) violations on REAC reports, calling for immediate attention. HUD requires the mitigation of exigent LT deficiencies within 24 hours. Property owners must report repairs and provide documentation to HUD or the appropriate REAC inspector no more than 72 hours after the inspection.
Calculating the overall inspection score
REAC inspection scores include a number and letter component. A 0-100 score is assigned based on the five physical inspection areas noted above. Letters (lowercase a, b, and c) indicate H&S issues observed during the inspection.
Letter grades have two forms: with and without an asterisk (*). An asterisk next to the letter indicates that a property has at least one smoke detector deficiency.
a:

No H&S deficiencies

a*:

Smoke detector problems only

b:

One or more non-life-threatening deficiencies

b*:

One or more non-life-threatening deficiencies and smoke detector problems

c:

One or more exigent life-threatening/fire safety deficiencies

c*:

One or more exigent life-threatening/fire safety deficiencies and smoke detector problems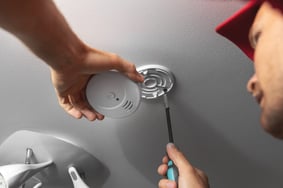 A passing score for a REAC physical inspection is 60 or above. For example, a score of 90c* means that the property is in excellent physical condition but contains some number of exigent/fire safety H&S deficiencies and smoke detector problems that the property owner must correct within 24 hours of the inspection. On the other hand, a score of 55a means that the property is in poor physical condition, even though there are no H&S deficiencies.
Properties receiving a failing score are referred to HUD's Departmental Enforcement Center (DEC) and will receive re-inspections and involvement from HUD asset managers to develop a viable action plan.
Inspection frequency
REAC physical inspections occur based on a property's most recent inspection score.
90-100: Property inspected every three years.

80-89: Property inspected every two years.

79 or lower: Property inspected every year.
Appealing inspection results
Property owners that disagree with the results of a REAC physical inspection may submit a written appeal for review by REAC. Property owners must provide substantial evidence demonstrating the need to adjust the appealed score. Appeal requests should focus on the critical items that would substantially impact the overall inspection and raise scores above actionable thresholds.
REAC Physical Inspection scores can be accessed here. Looking for inspection information to send to your residents? Check out HUD's REAC resources for residents.
Have risk-related or insurance questions related to your public or affordable housing properties? We're here to help:
---
Includes copyrighted material from a company under the HAI Group family, with its permission. this post is for informational purposed only and is not intended to provide legal advice, and shall not be relied on as such. We strongly recommend consulting with legal counsel or an appropriate subject matter expert.